Free Consultations: 610.595.4860

Just A Few Of Our Services
We Provide Expert Video Marketing Services:
360 Degree Videos

New! We now offer your business the opportunity to show your business, home or auto you are selling in a 360 Degree View. Which will allow people to feel like they have seen your place or like they are sitting in the car without ever having step foot or sat down in it. Think about how many more customers or sales you can gain with this powerful sales tool in your arsenal. Check out a few of our demos here.

360 Degree Virtual Tours

Are you a Real Estate Agent? We can create an unforgettable experience for your prospective home buyers by immersing them in a 360 Degree Virtual Tour Video. You can add the video to your website, Facebook, or YouTube. Call for an FREE No-Obligation Quote. 610.595.4860
Spokesperson Videos

We can customize what is known as a Spokesperson video which has a Voiceover Actor/Actress reading a script while looking at the camera. These are a compelling and professional way to get your message out to prospects or potential customers. These give the viewer a feeling that the spokesperson is talking directly to them. The video to your left is a Spokesperson video

Small and Large Business Commercials

We can make any length video from 30 seconds to whatever length you need. Commercials for your products or services that you can use for Social Media like FaceBook, Instagram, and YouTube, Cable TV, or even your own website. Call for an FREE No-Obligation Quote. 610.595.4860
Doodle or Scribble Videos

Scribble or Doodle Videos are all the rage and for good reason. They are engaging and they are also hard not to watch as you see the words or artwork unfold before your eyes. Let our creative geniuses create the perfect Doodle Video for your company! Call for a FREE No-Obligation Quote. 610.595.4860

YouTube Marketing

Let our Videographers make the perfect video to promote you or your business on YouTube or other social media outlets. Did you know that YouTube is the 2nd largest search engine?  There are billions of views on YouTube every month! And in case you didn't know Google is Number One and they own YouTube. If you are thinking about doing any advertising on Social Media or just advertising in general. YouTube should be on your list of places to get your message out!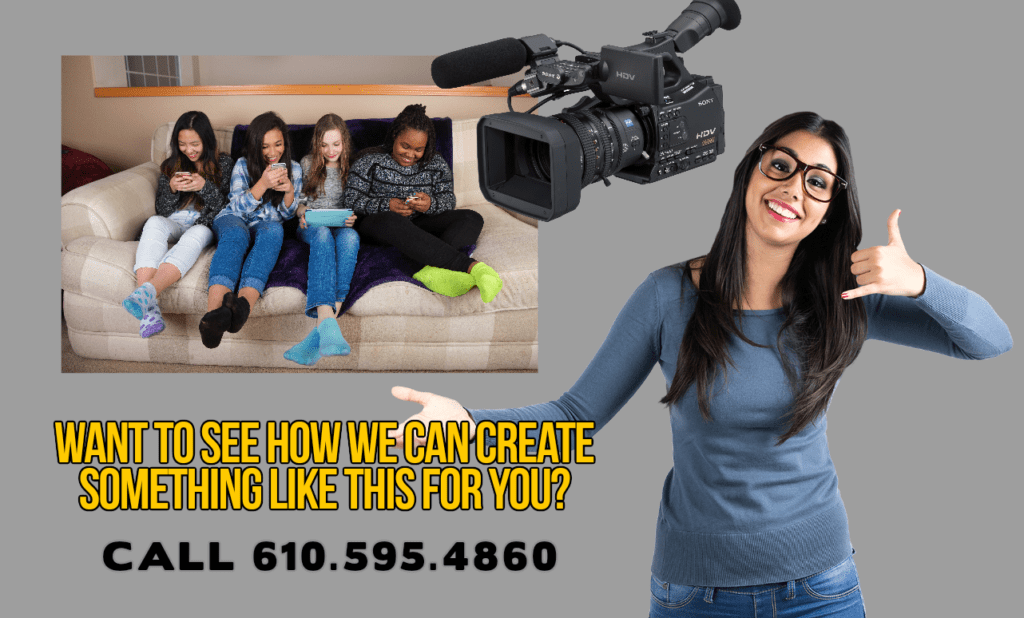 Want to know more about Video Marketing and what it can do for you or your business?
Get our Free Report on "What is Video Marketing?"